Debbie Denke books and CDs
These instructional methods are designed for intermediate pianists on up (teenagers through older adults). They work well for the self-taught person, private study, or the college keyboard lab. Each book has a CD for demonstration, ear training, and play-along.
The Complete Church Pianist
A Piano/Keyboard Method with Tips for Inspired Improvisation and Worship
The all-encompassing guide for church pianists! This is also a very easy practical approach for learning and applying music theory.
Buy the book!
The Complete Church Pianist
Essential Companion CD/MP3
Contains 41 tracks for demonstration and full band play-along practice!
The 41 track play-along is available in CD or MP3 format.
Buy the CD or MP3!
The Aspiring Jazz Pianist Book/CD (Hal Leonard)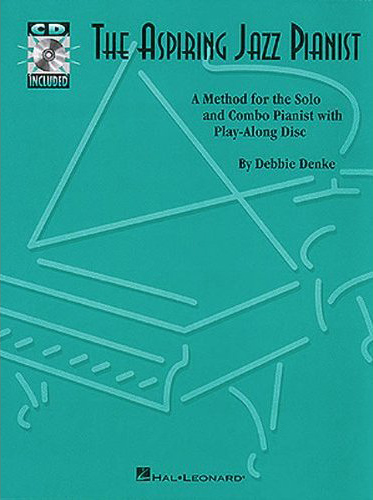 A step by step jazz piano method. Perfect as a year long course for the college classroom or private study. Contains weekly assignments.
Buy the book/CD!
Amazing Phrasing – Keyboard Book/CD (Hal Leonard)
50 quick and fun ideas for improvisation in various styles. (Teachers may contact Debbie Denke for a 8-10 week syllabus.)
Buy the book/CD!
It's All About You!
16 Piano Jazz & Standard Tunes specially selected (out of 800 songs) that contain "You" in their titles. More than just a joyous listening experience, Debbie Denke's album is also a party game & contest!
Buy the CD!