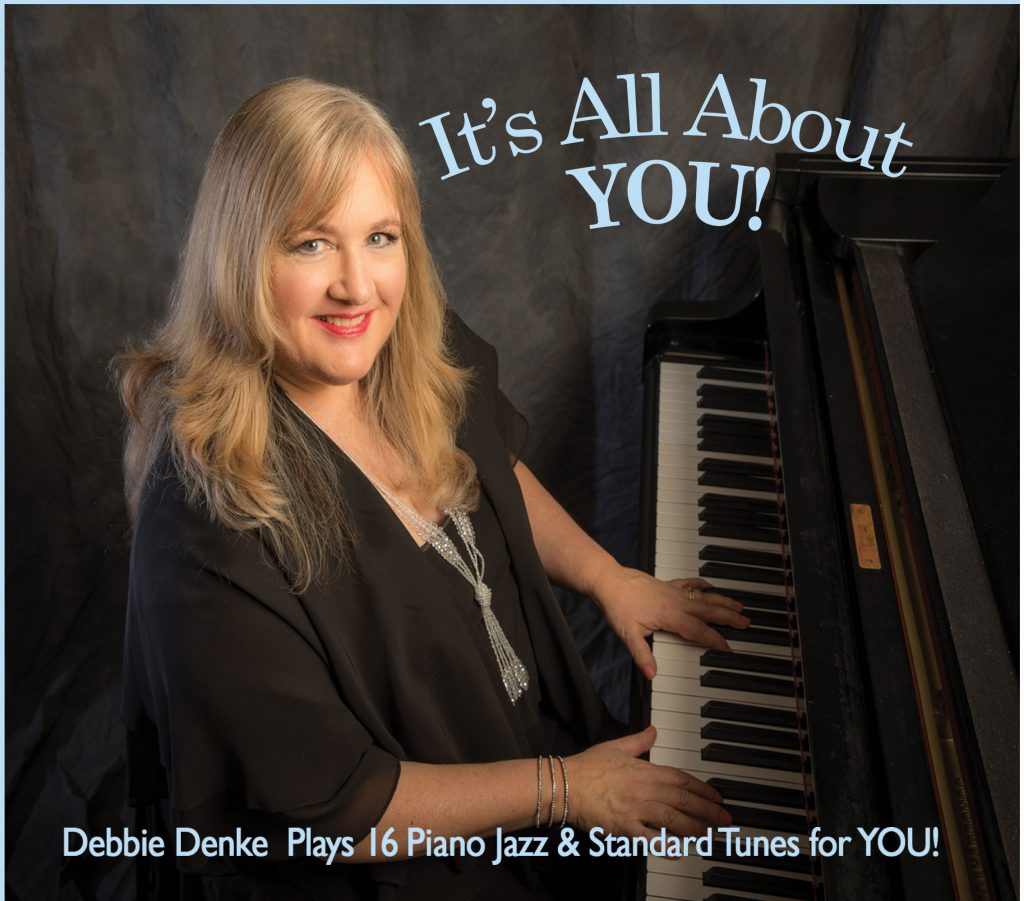 How To Play the Musical "Guess that YOU-tune" Game:
The host will want a copy of Debbie Denke's album, It's All About YOU!*
Additionally the host will want a pencil for each guest, a fun dessert to serve for intermission, a prize for the winner (I suggest something musical like an album or a music book as an award), and have copies of the list of clues for each guest (or a page with blank lines numbered 1-16), plus a copies of the lyrics to #16 It Had To Be You. Clues and lyrics are found in this site under the Downloads tab above. Allow about 90 minutes to play this game.