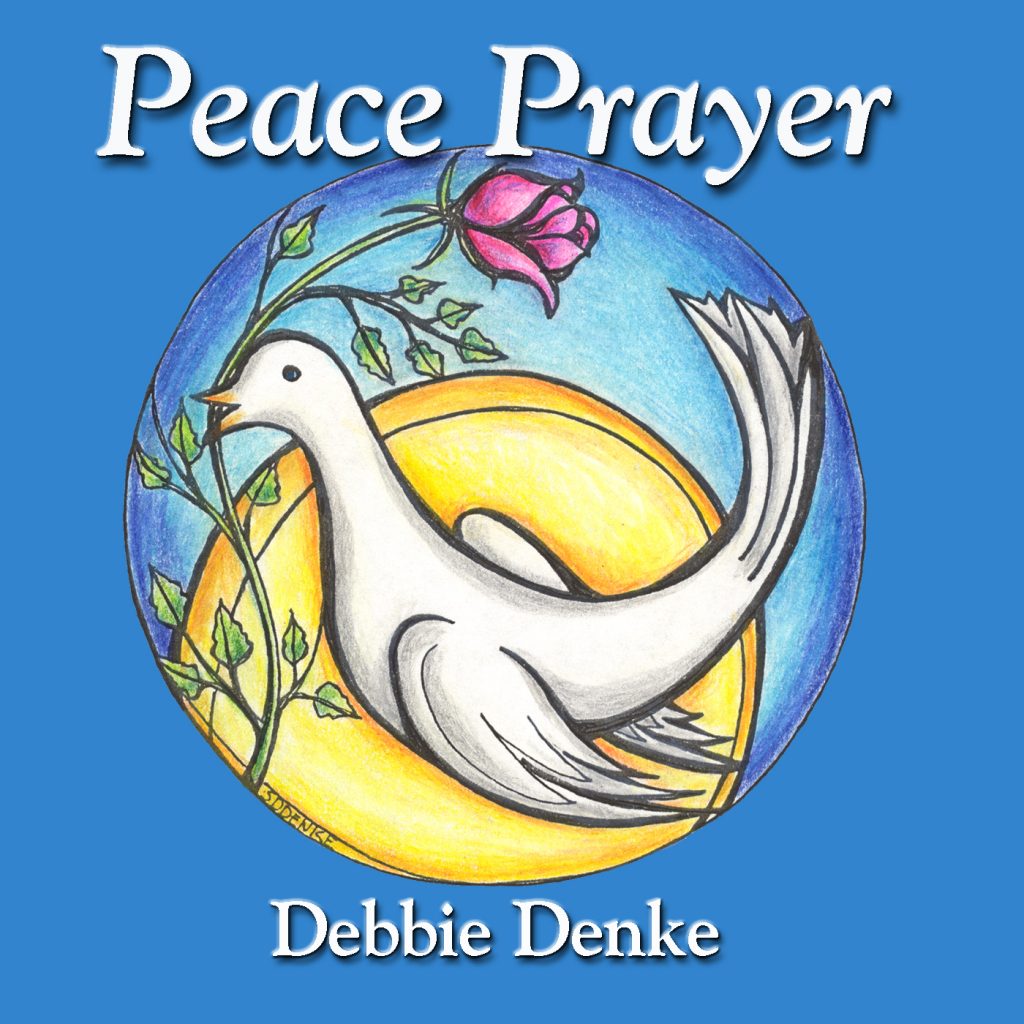 I'd like to share my most popular composition Aeolian King with you: It was created in about 20 minutes while waiting for a new piano student to arrive at my house, and is a very easy tune designed to free up improvisation for pianists. The trick is, you really can't hit a bad sounding note if you just stay on the white keys, because the whole tune is based on the A natural minor (Aeolian) scale.
I have played Aeolian King for church services, weddings, memorials, and it is even featured on an exercise video by Ann Smith. But most of all this is the piece I give my piano students who are new to improvisation to help them relax.
While looking at the music below take a listen to Aeolian King from my recent Peace Prayer album by clicking here: Aeolian King
Below find the basic melody & chord chart or lead sheet: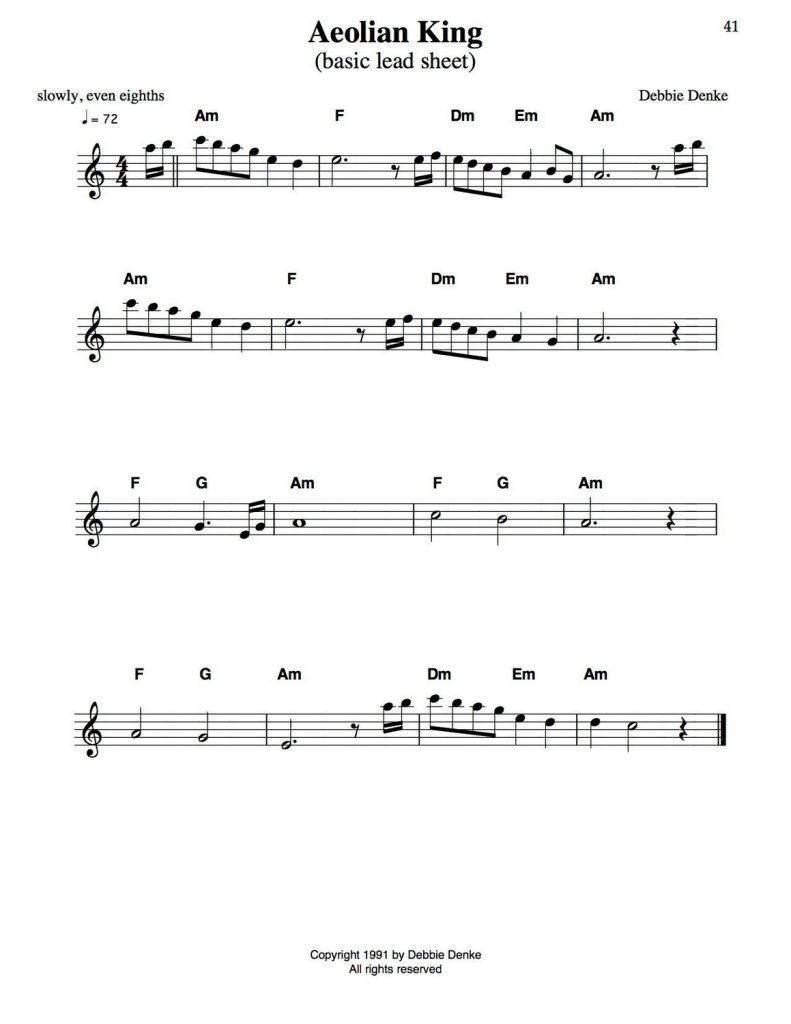 To download the chart, click here. It is also on the Downloads page.
Notice that the chords are either major or minor triads – all are the same shape and built using only white keys. Students can play the simple triad in their left hand (LH) around or slighly below middle 'C', learn the melody in their RH, and improvise new melodies the next time through using only white keys. (If a note sounds unpleasant just move quickly up or down a key and that should fix the temporary dissonance.)
This next example shows Aeolian King with a handy LH technique called The Broken 10th, which creates a full sounding accompaniment. This more challenging device should be practiced enough to feel comfortable with keeping a slow steady rhythm before adding in RH improvisation. Students are encouraged to begin with simple RH rhythms and focus on keeping the beat with time smoothly flowing in the LH:
To download the chart, click here. It is also on the Downloads page.
More piano/keyboard improvisation lessons for how to play this tune and others can be found in my book/audio methods The Aspiring Jazz Pianist and The Complete Church Pianist. Books found here.
Both the meditative listening album Peace Prayer & the instructional companion album for The Complete Church Pianist: A Piano/Keyboard Method with Tips for Inspired Improvisation and Worship are found here:  CD Baby artist page.
I hope you have fun playing Aeolian King and it frees up your improv!